Alternatives to Instant Payday Loans with No Credit Check
---
With minimal assessment, it is difficult for lenders to approve a loan application. But they exist. These are the dodgy lenders who will promise you an easy and quick cash loans in less than one hour. But the question is, are they completely safe and worth it? Here at LendBubble, we will get to the meat of it.
Disclaimer: LendBubble does not control the assessment of all applications in any way. It is the lender's part of the assessment policy if they will run a credit check or not.
What is meant by instant payday loans and no credit check?
---
This particular product may seem easy to understand. But there are a few strings attached. Let us break them down one by one.
The shorter the repayment term, the higher cost of loan. This is the trend observed in Payday loans. They can go up to $2,000 but must be repaid within a few months. Some go for 16 days, some for a maximum of 12 months. Borrowers repay these loans by automated direct debit or deduction in the borrower's pay.
Additionally, no credit check means that the lender will not run a credit check on your loan application. But if you will think it through, credit providers should conduct credit checking for them to assess if a borrower is worthy of the credit.
Lastly, the terms "instant approval" refers to a feature of the loan application wherein the lender provides an outcome in less than an hour. This kind of persuasive tactics are often offered by lenders who require minimal eligibility only.
Are there such a thing as guaranteed approval payday loans?
Payday loans have since been known for their accessibility to the borrowing public, no matter their credit standing. If your credit is bad and you need a loan fast, it would certainly interest you to find out if there are
payday loans guaranteed approval Australia
out there. After all, this would mean that the lender would approve your loan no matter what your credit score or financial circumstances are. In reality, however, there is no such thing as payday loans with guaranteed approval. Payday lenders are actually required to stick to stringent lending guidelines. While it is true that they can assess payday loan applications faster, they have to do so too while making sure that every potential borrower is properly evaluated to ensure that they have the capacity to pay off the debt. So, it doesn't matter what your credit score is as long as you can prove that you can afford the loan.
When did these types of loans begin?
---
Twenty years ago, small-amount loans were introduced in Australia. Back then, they are only offered on a short-term basis. Just before the 20th century, credit unions and banks considered cutting back on short-term lending schemes. Later on, this led to opening the doors for small-time lenders in the market to offer small personal loans.
Since then, the instant lending companies have become more popular. The demand for such loans increased twenty times from 2004 up to 2014,. In 2012, approximately more than one million Australians explored the benefits of credit contracts in small amounts. The sum total of fees and interests reached a total of $1 billion.
Marketing experts and financial analysts believed that the following important factors contributed to the rising number of consumers availing short-term credit:
The increasing popularity of online lending
Increasing cases of income inequality
Consumers with low income who get low chances for credit
Reducing full time labour market
Why payday loans with no credit check receive criticisms?
---
Despite airing advertisements across the television and internet, there has been a stigma hovering payday loans.
Whenever consumers search for a quick solution to lack of funds, they tend to resort to payday lenders. For borrowers with poor credit, they believe these loans are their best bet.
Cash advance lenders are criticized due to one or more of the following factors:
Outstanding high interest rates
Unstable repayment terms
Misleading fees and charges
Prospecting borrowers with low financial capacity
If you don't pay attention carefully, a financial solution becomes a financial burden. It quickly turns into a pool of debt.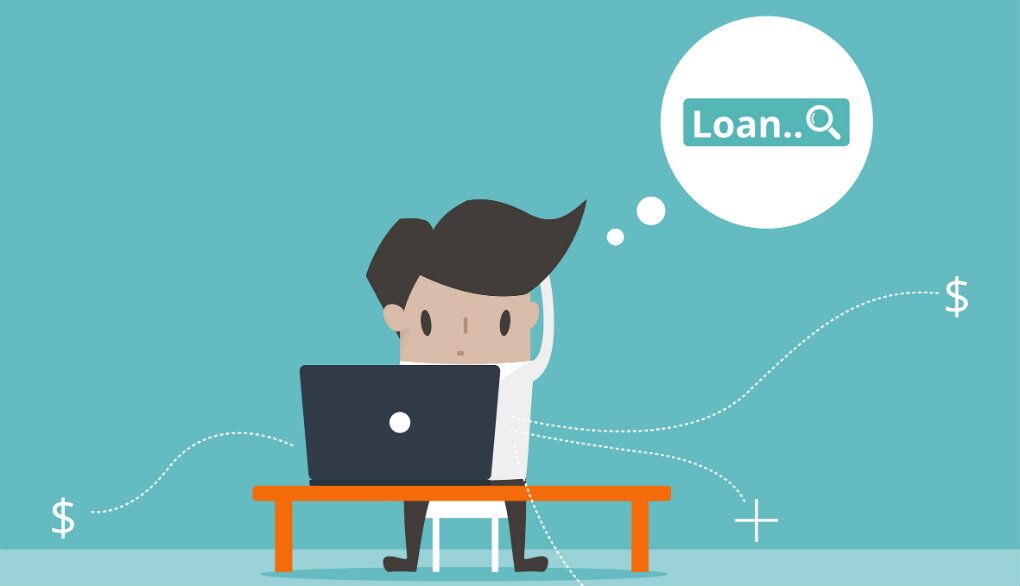 Are instant payday loans without credit checks any worth?
---
Even though it comes with instant approval, no credit check payday loans are associated with derogatory implications. Nonetheless, they still have a purpose in the credit industry.
The access to credit is a privilege taken away from lower class of Australian citizens. This is where lenders of cash advance come in.
Let's discuss an example. According to studies, most borrowers who receive low monthly income do not have access to most credit opportunities. About 60% of them have past records of bad credit.
Despite the criticisms, instant payday loans providers still continue to do their purpose. If a particular Aussie falls short of financial budget, a payday loan might indeed save his/her predicament.
Is Guaranteed approval advised?
---
If a lender promises you an approved loan application at all costs, be mindful.
In the first place, they are not conducting a reasonable checking of your financial capacity. This is a crucial step in finding out if you are suitable for the loan product you applied for. On top of it, it violated the lending obligations laid out in Australia's National Consumer Credit Protection Act of 2009.
The act was promulgated to protect consumers and regulate lending companies from inappropriate loan products. In the end, both parties will benefit from this law since it prevents dodgy credit providers while securing their assets to. At the same time, loan consumers will not be tricked into getting loan products that they could not afford in the long run.
The act mandates for credit providers to do these three policies:
Conduct sufficient inquiries about the financial situation, submitted requirements or information, and reason for getting the loan.
Verify the financial capacity of the consumer.
Run preliminary and final assessments proving that the credit contract is tantamount to the consumer's financial capacity.
If a lender is promising a guaranteed approval, they are most likely unfollowing the aforementioned policies. Even the lenders with much less strict criteria should still be evaluating the borrower prior to approving the loan.
ASIC's website provides downloadable copies of these regulatory guidelines.
Now, you might think that the only chance you got is a payday loan. But this is only true if you have a poor credit record.
Centrelink consumers who need credit
---
Government benefits such as Centrelink are recognized by lending companies as a source of income in Australia. Hence, here is a good credit option for those with low income:
Advance Payments with Centrelink
If you have been receiving Centrelink payments for the past three months, this privilege is for you. Advance Payments at Centrelink enables you to receive advance benefits and is repaid by your future payments (hence the name). But the best thing about it, is that you automatically repay them over thirteen installments without interest.
Meanwhile, keep in mind that not every Centrelink customer can apply for advance payments. The Department of Human Services provides a full list of eligible benefits.
If you are eligible, here is a step by step guide on how to apply for Centrelink advance payments online:
Sign in to myGov and select Centrelink.
Click Apply for Advance.
Centrelink verifies your eligibility. Once successful, select the Get Started button.
Follow the next instructions to help you complete the application on each step.
Lastly, submit your application.
A receipt will be given to you upon submitting your application.
No Interest Loan Scheme (NILS)
It is another good opportunity for low-income families or individuals who would like to get access to credit. It is available at over 178 organisations across 600 locations in Australia. Just like with Centrelink, they come up with free interests.
NILS are created to cover essential goods and services such as, but not limited to:
Purchase or repair of household appliances like washing machines, fridges, stoves, and other furnitures.
Necessary medical and dental consults.
Education costs such as tuition fees, laptop and textbooks.
If you would like to check your shot at NILS loans, here is the list of requirements:
You must be earning less than $45,000 (after tax) annually or is a Health Care or Pension Card holder.
Resident of current address for at least 3 months
Show a reasonable financial capacity to commit to repayments.
If you meet the above requirements, you may start finding a local NILS provider now.
How can I borrow cash even with bad credit?
---
While it is true that poor credit makes it difficult to approve your loan, some lenders can make it possible for you.
Keeping your personal loans in short terms is a safe move. The perks of such loans is that they often have much less strict criteria. Finding lenders that offer bad credit payday loans can sometimes be difficult. Some of them offer payday loans with less-reasonable terms and fees, while others offer the opposite.
At LendBubble, we don't work with dodging lenders who offer payday loans as we only support those who opt personal loans. We believe that having a poor credit doesn't end your application right away.
Are there any alternatives to instant payday loans with no credit check?
---
Yes.
If you enjoy the convenience of short term loans without credit check, but not a fan of its downsides, online personal loans are worth giving a shot.
Some lenders with bigger assets offer higher amounts of personal loans with more flexible repayment term options. This is primarily their advantage against smaller lenders.
If you start searching for the best lender for you, it might take you weeks. With the continuously increasing number of lenders, it would be tiresome to sort them out. Luckily, lender-finding service is here to match consumers and lenders according to both preferences.
LendBubble Loans
---
We are pleased to introduce LendBubble, a 100% free online service with a database containing hundreds of loan products. Try it now and you might be surprised how interestingly helpful we are.
Since we are Australian-based, we have made it our mission to be the reliable gateway to a high quality lending journey among many Australians. LendBubble strives to match you with the most suitable lender according to your preferences.
From $300 up to $10,000, LendBubble can help you get personal loans from a lender.
So far, what is the most accessible loan for consumers with bad credit?
To be honest, it is hard to tell.
This is so because every individual's circumstances is unique. This makes it difficult to determine which loan is the easiest to get objectively with bad credit.
But what makes LendBubble shine is our lender-finder service. With the aid of our system, finding a lender makes it a lot easier. Put it simply, we are a bridge between two islands.
Aside from being available 24/7 on the internet, we are also able to release a result within an hour of applying. No more waiting lines and cancelling errands. Once we find you a lender, they will be in touch shortly.
So easy, isn't it?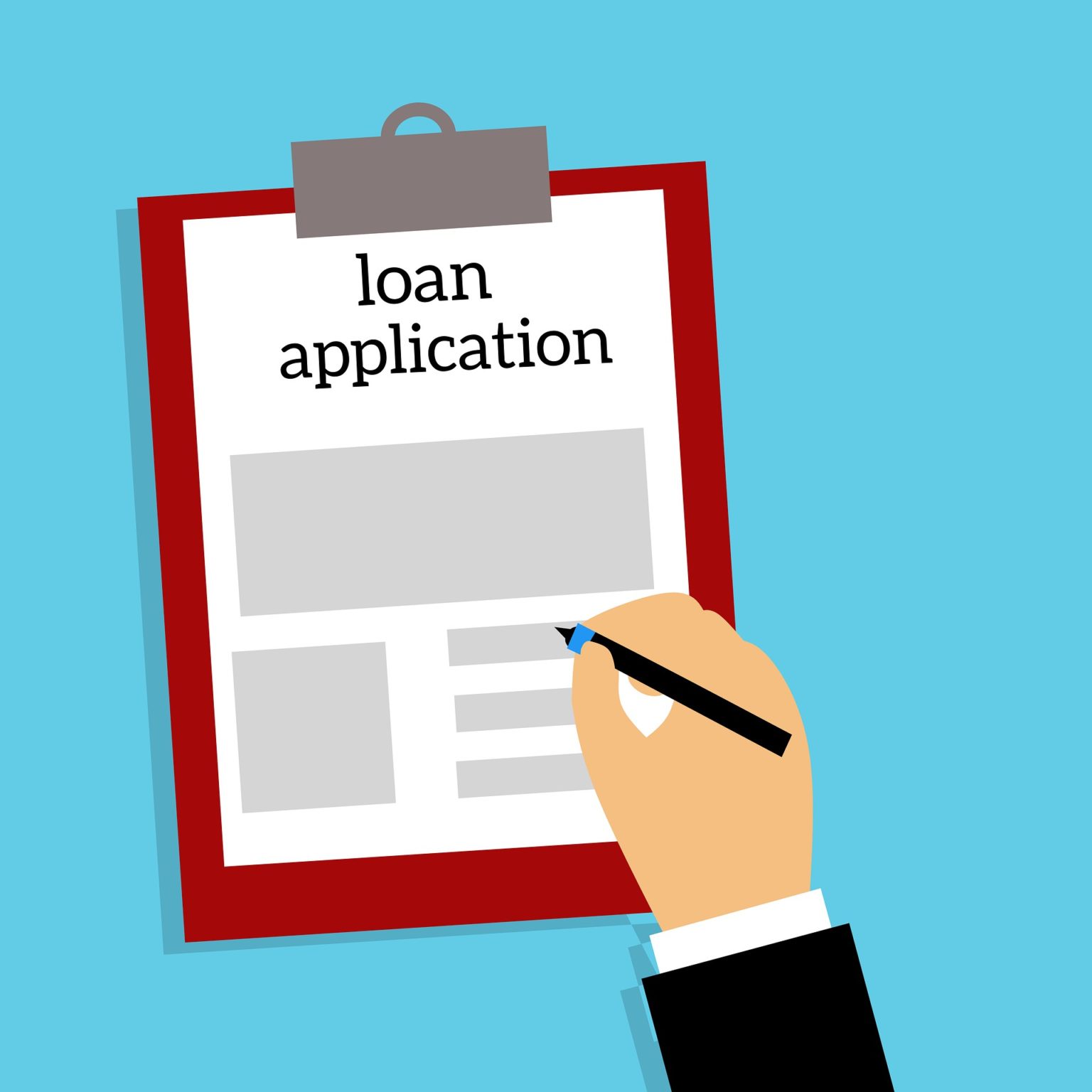 Does LendBubble match me with lenders offering no credit check loans?
---
It is not ours to say. LendBubble only works as the lender-finder. We do not guarantee if the lender we matched you with includes credit checking in their policy.
What we can assure you is that some lenders that we work with, understand you as different individuals and that your credit score does not entirely define you.
Credit check is not their only option. So what else do they look at? Your relationship with finances and how you handle your financial undertakings also matter for these lenders.
How can they do this? Here at LendBubble, we use a space-age, reliable banking technology that obtains read-only copies of statement of accounts from your bank. We forward them to your potential lender, but rest assured that they don't keep it or re-use it for other purposes. This in turn will help them get a better understanding of your past and current financial situation.
As long as you've got a clean record of receiving a consistent income for the last three months, as well as outstanding record of repayments, then your responsible personality can back you up for loan approval.
Bad credit holders who need instant money
---
At LendBubble, we take pride in our lender-finding service that produces quick and streamlined results.
Upon submitting your online application, our fully-automated system would start scanning through our database containing hundreds of loan products. In a few minutes, if it went out without a glitch, you will be informed and the lender will be in touch shortly.
Next, they will directly conduct an assessment to your application. In a couple of minutes or hours, a digital loan contract will be sent to you serving as your approval.
If both parties are amenable and the contract has been signed, your lender will then transfer funds straight to your account. Depending on the current inter-bank transactions, you may receive the money within the day or if not, on the next business day.
Two things to keep in mind:
Approve your loan contract by signing on it prior to the final round of banking.
Fund transfers greatly depend on inter-bank transaction times.
Can LendBubble really help me?
---
Yes. If you are searching for instant payday loans with no credit check, try to consider the LendBubble's lender-finder service and it might resolve your predicaments.
But before you dive into a payday loan and cover your cash needs, consider a personal loan first.
LendBubble aims to match you with the best lender for your situation, even if you hold a past bad credit record.
Furthermore, our partner lenders offer personal loans in three categories:
Small Personal Loan
Amount in AUD: 300-2000
Terms of Repayment: 12 months
Security: No
Medium Personal Loan
Amount in AUD: 2100-4600
Terms of Repayment: 13 to 24 months
Security: Yes
Large Personal Loan
Amount in AUD: 5000-10000
Terms of Repayment: 13 to 24 months
Security: Yes
The overall terms and conditions may vary according to your lender's reserved policy.
From the table above, you may notice that small personal loans are deemed unsecured. So if you opt to apply for it, you will not be required to present any of your assets as security.
On the other hand, Medium to large personal loans comes with security. So you have to set your motorbike, car, boat, or caravan as a collateral for the loan. You are the one who will choose whichever similar property you have as long as it is registered under your name.
LendBubble's lender-finding service vs. instant payday loans with no credit checking
If legitimacy is what you are most after with, LendBubble has got your back.
In fact, thousands of Australians have successfully used our free online service. Even if you are currently unemployed, we could still help you out. After all, our service is 100% free. Just remember to follow the guidelines and things will go smoothly.
If you are still not satisfied, here are some major features that are loved by our consumers:
Fast Service
When we say that we work real fast, we mean it. If you submit your application at normal business hours, you may get the result within less than one hour.
LendBubble does not work with unreliable lenders
Our team developed and strengthened our partnership with trusted lenders who only offer quality loan products.
In fact, we are not a fan of lenders offering guaranteed approval so you can be assured of a good lending journey.
You have options with LendBubble
Since there is a wide range of available loan amounts, ($300 to $10,000), we are able to give our customers a wide scope of choices. When it comes to loan security, both unsecured and secured personal loans are also available.
Whatever your preferences are, LendBubble is all you need.
Zero Service Fee
LendBubble's service is absolutely free, no strings attached. You won't find any hidden charges or whatsoever even when your loan repayment is ongoing. Whether your application was a success or not, you will never have to pay a cent.
Flexibility
Depending on your needs, personal loans can be used to cover different expenses like rental bonds, buying a new laptop, car repairs, holiday costs and travel expenses.
Ready to start with us?
---
You can also check our FAQs section for pre-answered questions.
Connect with us on Facebook, Twitter, Instagram, and Pinterest.