Still, looking for a loan? Hurry and apply now here at lendbubble!
---
Are you worrying because of your bad credit score? Well, worry no more because you can apply for a 247 instant bad credit cash loans with us to cover up your emergency expenses. You made the right choice to choose us! Loans that are available for 24/7 are also open for people with previous bad credit scores and you can easily apply for a quick application with your desired lender without worrying about your credit score. Our payouts for emergency cash loans are so fast that you don't have to wait a week or even a month for you to be approved. So let's see if you are qualified for it so that we can guide you with your finances.
Cash Loan Bad credit 24/7
---
Sometimes, there are instances where you need cash for unexpected expenses or bills that you need to settle immediately. If that situation occurs, then you need a lender to help you get the instant cash loan you need that you can afford of course to repay on time.
Lendbubble Personal loans can help you at least lessen your worries about how you are going to be approved for a loan. We can offer you an instant cash loan that you could easily get despite your bad credit history. We've already helped a lot of people here in Australia which we can assure, that we can help you too.
Are you searching for fast cash loans?
---
Whatever type of loan you are searching for, we can assure you that we can provide it to you as soon as possible. But before everything else, we have to run a credit check on our applicants. But don't worry, because your credit score will not be our basis if you will get approved or not. So if you have a bad credit score, then you can apply with lendbubble!
We want to know how you handle and manage your finances like how much do you spend in a month versus how much do you earn. So that will be one of our basis whether we grant you the loan or not. So rest assured that your credit score will not be the main factor to assess your credibility for a loan.
We offer our loans 24/7 so if you badly need to apply at any time on your convenience, we are accepting loan applications. But if you submitted your loan application outside our business hours, then we will probably assess your loan on the following day. Once approved, you can now get your cash in just a minute or within the same business day that we process your loan application.
24/7 instant cash loans for bad credit
When there's a cash emergency, you'd most likely be looking for lenders that can help you get access to additional funds at the fastest time possible. If your credit is bad, you will likely be looking for providers of 24/7 instant cash loans for bad credit. While there is a good number of lenders catering to borrowers with bad credit, it is also important to understand that none of these providers will be able to get your loan processed, approved and funded instantly. The law requires lenders to follow responsible lending guidelines to ensure that borrowers are duly protected from exploitation and exorbitant lending rates. When lenders do offer instant loans, it does not pertain to the actual processing of the loan. Rather, it has to do with how soon they can fund your loan the moment it gets approved. Even then, it will still be dependent on your own bank's transfer and processing time.
Am I eligible for an emergency fast cash loan? Credit?
---
Of course, you can get a fast cash loan for emergency reasons. We are now offering online loan applications to reach people who need financial assistance immediately and we make it more convenient as you don't need to comply with lots of paperwork.
Once you signed the loan contract, you can now expect to get your funds through your bank account. So there's no need for you to go for a walk-in since everything can be done online. You just have to give us your exact details to fill the online application form and the following details that we'll just give you a call if we still need other information from you.
Lendbubble can help you with your financial problems, even in emergencies. You can easily apply through our website and fill in the information needed. We can provide you with an emergency cash loan with no hassle and you don't have to wait for weeks or months to get the loan you need once you are qualified. Some of our customers were able to access their funds immediately within a few hours or the same business day.
So it's better if you don't waste your time finding the right lender who can give you the instant cash loan you need. You can apply now with lendbubble because we assure you that we can find the most suitable direct lender who can help you sort out your finances. You can easily apply with your convenience like anywhere you want and anytime. You can just sit in your comfort at home and apply for a loan with us.
A lot of people are having second thoughts to apply for a loan because of the payments they are receiving from Centrelink. It depends on the Centrelink that you are receiving, but this could not affect your loan application. If you're having doubts with your credibility, we can help you and take a look at your status if you will qualify or not.
Think about the things that matter with you most since we will focus on the amount of loan you'll need.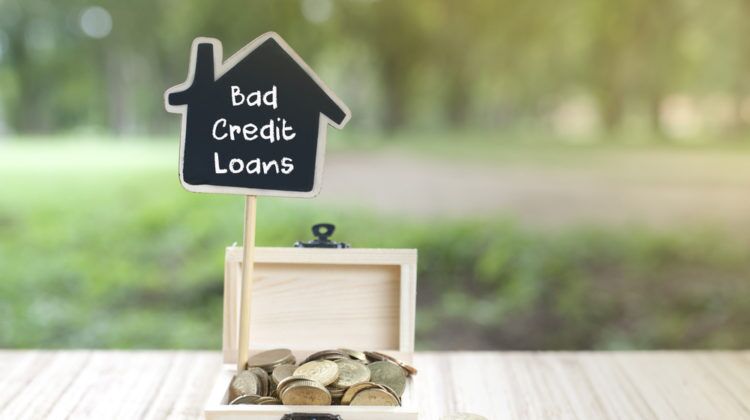 Top 5 Factors to consider when you get an emergency loan credit. Cash loans Finance. Car Finance. Bad Credit Cash.
---
Emergencies are unpredictable and we can't avoid it as we go on with our lives. And sometimes, it just occurs in the most unexpected time. Just imagine driving your car to your work, then suddenly you didn't expect to have a problem with the engine. So it's not just bad timing for you that you're already late at work but also you need to spend for the repair. So just for your idea, here are the top 5 reasons that we can consider when you apply for an emergency loan here at lendbubble:
Repairs and Maintenance for a car-

emergency cash loan is the perfect way to solve your problem with unexpected car repair.

Purchase of White goods –

Instant cash loans can be a good way also to purchase white goods, so whether you apply for a loan to be used in repairs or purchase, there's no big deal with it.

Rental –

Need to apply for a loan to pay for your rent or you need to move into a new apartment but don't have enough cash? Then you can apply for a loan with us.

Dental Services –

We also offer loans for dental purposes. Do you need to get braces? Or fix that cracked tooth you have? Anything about dental can be covered with our loan.

Holidays –

It may not be an emergency for some people, but for us, we can get you covered with your holidays! Who doesn't want to enjoy holidays with their family without thinking of what you should give and food you'll prepare during the celebration right? We can offer you a small and quick loan for this.
Cash Loans? Even if I have bad credit cash. Where can I get simple small cash loan instantly?
---
Lendbubble can give you access to quick cash loans. We are one of the best and trusted lenders in Australia that provides a quick loan application process to our customers and helps them access their funds immediately. We offer online loan applications that will be convenient on your part and hassle-free. We offer varieties of loan whether it could be secured loans or unsecured loans, depending on what kind of loan you need.
As an online loan provider, we make sure that we are doing our best to help our customers and give them the funds they need as soon as possible. 7 out of 10 loan applications were granted immediately but mostly the assessment takes at least an hour. Once you've signed the loan contract, you can expect your funds through your bank account in just a few minutes. We are aiming to provide an instant cash loan that you can get within the same business day. So if you apply for a loan with us and comply with all our requirements and get approved, that means you can get your cash loan within the day too.
If I have bad credit cash How fast is Lendbubble?
---
Results are fast and instant.
Apply within business hours and get feedback with your loan application in just 1 hour or less.
Get your cash loan in just a few minutes once you get approved.
If you're thinking about the repayments, then you can pay back your instant loan in just 6 to 24 months, but still depends on the amount of your loan. You can take a view of the costs of loans on our website. We offer flexible repayments that will work for you so that you don't suffer from your debts. Just make sure that your bank account is working and has enough balance for repayments.
We don't offer loans that have hidden charges or fees so basically, you don't have to worry about paying more than your loan and its interest because we are transparent to our customers. So we recommend you to read first your loan contract before signing as we already stated everything you need to know ( the loan costs, interests, repayment terms). We will send you notifications via SMS and email regarding your loan application.
Will it still be possible to apply for an emergency loan even if I have a bad credit score?
---
Having a bad credit score could be a problem to some lenders as they will not trust that you can repay the loan. But here in Lendbubble, we don't judge your bad credit. Yes, you can still apply for an emergency loan despite your bad credit score.
Just go to our website lendbubble.com.au and fill up the online application form. Enter your accurate details and we will contact you once we're done validating your data.
We have an assessment team who works on the regular business hours but if you will apply beyond that time, then we will get in touch with you probably on the next business day. But still, you can submit your loan application anytime.
At Lendbubble, we don't just check on your credit history or take that as our reason for your loan approval. Instead, we want to know your capabilities to repay the loan in time without giving you a hard time to repay the loan. We may also approve your loan and consider you even if you're receiving a benefit from Centrelink, which could also mean that you will be able to settle your repayments. We are here not just to provide loans but also to help our customers to cope up with their financial struggles so we make sure that the loan we will offer to you will not be a burden to you financially.
Which lending company is the best to offer bad credit loans?
---
We understand that not all bad credit scores could mean that one is not a good payer of debts or past loans but could be an effect of some unfavourable instances. So it shouldn't be a barrier for anyone to not apply for an emergency loan especially to those who badly need instant cash.
Direct lenders today were just being careful of approving loan applications especially if you have a bad credit score. But with us here in Lendbubble, we don't just look at your credit score as a potential borrower but we look to your financial status if you are capable of repaying the loan. So that we can help you manage your financial issues and give you more realistic repayment terms that will suit your budget.
We are looking forward to receiving your application with us, and if by chance you get approved, then we will give you our warmest welcome to the Lendbubble family. So apply today and let's find out how we can guide you.
Small Online loans available for 24/7
---
Are you trying to figure out how you will get a loan application in emergencies? What if in the middle of the night you need some extra cash to pay a hospital bill and you can't find open banks? Then here's the solution for you! We offer 24/7 emergency loans, you can apply for it online and the process is faster than going for walk-ins with private lenders in banks and other financial institutions with physical stores.
Even though we offer 24/7 quick cash loans, that doesn't mean that our people are at work also to process your loan requests. You can submit it, but we may be able to process the assessment on the next working day. So it would be better if you submitted your loan application within our business hours so that we can assist you and you might even get your funds within the day. The good thing is that once you get approved, we can assure you that your cash loan will be transferred to your bank immediately no matter what Australian bank it is. Isn't it great?
Search no more for 24/7 Instant Bad credit Loans and apply for us here at Lendbubble!
---
Hurry up and apply for us now! We may help you with your finances. So click the apply button now and this could be the chance for you to solve your financial problems.
With lendbubble, you can easily apply for the loan that will suit your budget and repayment terms that is convenient and not a burden on your part. Apply for our instant cash loans for bad credit and let's see if we can guide you.
Stop searching for the best lender in Australia and try applying for us! Let's get your finances back on track with lendbubble.