Debt Consolidation Loans
A debt consolidation loan is referred to as a personal loan that allows the debtor to pay off other loans by taking the loan. It can combine several other high-interest loans into a single loan, possibly with a new and lower interest rate, and the debtor also gets a new repayment plan.
A debt consolidation loan may also take into account credit card debts, buy now pay later debts, retail card bills, payday loans & their alternatives student loans, and HELOCs, all these can be consolidated into a new debt consolidation loan and allows you to spread your repayment plan over a longer period.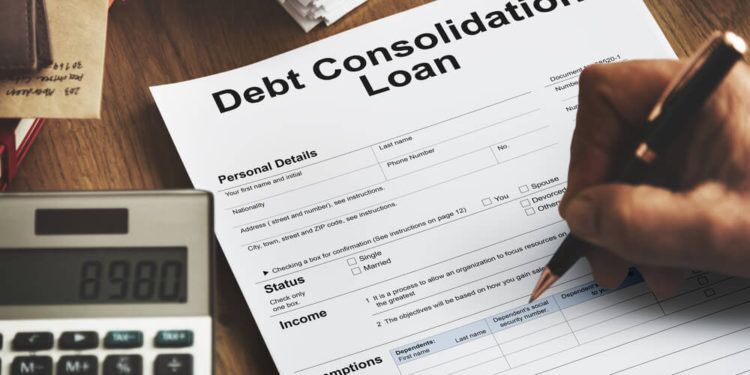 How Debt Consolidation Loan Works
By adding up all the monthly fees and interest rates that are paid on several independent loans, it can make up a huge sum of money. Legally, you are allowed to take another loan or preferably make an extension on existing mortgage credit, this doesn't cancel your initial loans or reduce the credit amount, but affords you the opportunity to have only one loan instead of multiple ones.
To manage one loan is easier than having to deal with interests and repayment of multiple loans, it is also cheaper to manage because the interest is often reduced and repayment plans can be extended over a longer period.
By paying over a longer time, you enjoy an improved cash flow and reduce the monthly stress of repaying several bills. However, if you choose a longer-term consolidate debt loan, you're probably going to pay more interest fees in total. A debt consolidation loan does not cancel your loans, it only helps you to manage a single loan easily and cheaper than for you to be dealing with multiple loans.
Debt Consolidation Loans Overview
People struggling with managing multiple debts at the same time often consider the possibility of debt consolidation loans. While consolidating your debt into a single one will make it more manageable and will prevent you from forgetting due dates and missing payments, it is important that you are going about it the right way. For instance, see to it that you shop around to find the best rate possible. You want the loan to have the lowest rate possible that your credit score will allow. You will more likely save more in the process when you're getting a reasonable rate for consolidating several debts. It helps too to go for a loan with a fixed rate. This ensures that whatever amount you need to pay every time you are due will remain the same throughout the loan's term. This ensures reliability and stability, especially during those instances when there are changes in the market.
How Lendbubble Debt Consolidation Loans Work? Loan Credit. Make home financial.
Lendbubble consolidate debt loans require that after submitting a loan application, and you have existing multiple loans, you would be asked to go choose the loans that you would like to consolidate. After approval, you would get new loan terms, inclusive of the information on the highest amount that is available to you for a loan, also a personal interest rate that is suitable for your loan. If you choose to accept the loan terms, Lendbubble will do a final review of your existing loans for consolidation, then we will proceed to take care of paying off the liabilities such that you don't have to be responsible for them anymore.
After paying off those bad credit loans, you can now begin to make regular monthly repayments according to the term of your Lendbubble loan, which often has a longer repayment time of 3 to 5 years, you can also pay off the full amount sooner than that if you are capable, with no extra charges attached.
Legal Consolidation Mortgage rate. Things To Consider If You Want To Consolidate Your Debts
There are few things you need to consider before you go or if you are looking at consolidating existing debts, they include;
Your Current Monthly Repayments; You need to know the fees, to understand if consolidating the loans is better for you or you should maintain an initial payment plan.

The Amount Of Interest And Fees; You may have to calculate the total fees and interest rates you are paying presently on the loans before you can decide so that you can know how much it would cost you to take a debt consolidation loan.

Current Credit Account Exit Fee And Penalty; You have to confirm if by taking a debt consolidation loan, your existing credit account would be penalized or charged for an exit fee, where applicable, the costs should be considered before switching.

Your Credit History: Your credit history can be a factor that determines your access to credit, it may be considered before you are approved for a debt consolidation loan, and also affect the cost of the credit, that is the interest rate on such credit.
Get Home Financial credit. Debt Consolidation Vs Refinancing
Although a debt consolidation is a form of refinancing, and often they are used interchangeably. For both debt consolidation and refinancing, taking a new debt helps as a form of managing existing credits. However, they are different in the number of existing loans, while a debt consolidation loan is taken to manage existing multiple debts, refinancing is typically applied to a single existing debt which can be on a property or other assets.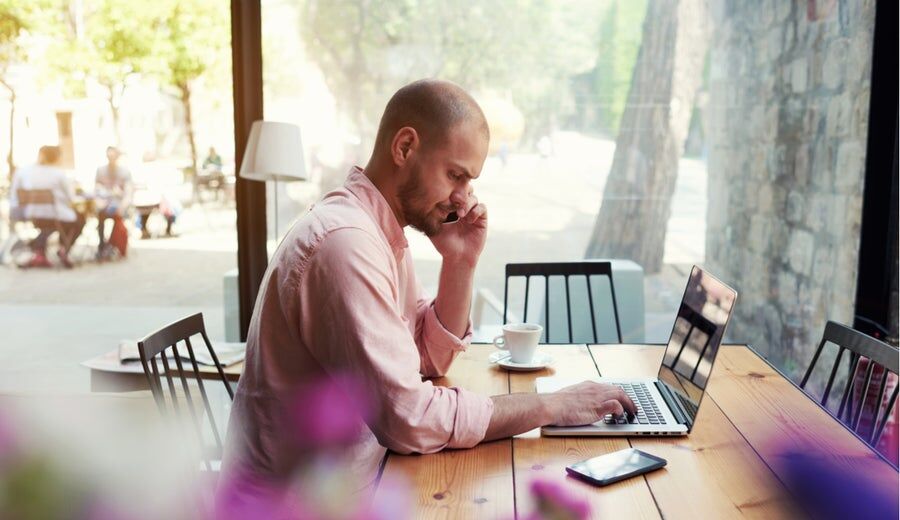 Get Options For Debt Consolidation
There are three forms of available options for Lendbubble debt consolidation stated below, your purpose for taking a debt consolidation will help you to choose the best option that benefits your situation.
Lendbubble gives you the option of taking out personal loans for debt consolidation or you may choose to extend a current personal loan. Lendbubble offers this loan with attached easy fees, personalized interest rates, and also a 3 years to 5 years repayment plan. Also, all loans that Lendbubble offers are unsecured loans, that is you don't have to use your house, your car, and other large property for security. You can also repay your loans at an earlier time than the 3 years to 5 years term and not attract any penalty or fees. Most importantly, you need to consider that the faster you pay off your loans, the lesser interest in total you have to pay.
Refinancing By Using Your Mortgage.
This option is popular among homeowners because to have low-interest rates on mortgages seems more competitive than a personal loan with high-interest rates. A lower interest rate would only benefit you if you are disciplined about paying your debts totally within the 3 – 5 years term. Also if you don't pay more than the minimum on your monthly mortgage repayments, there's a chance of paying higher on the loan.
To have an impact on the cost of your consolidating debt, you may choose a floating rate or get a new rate on your mortgage.
Transfer of Credit Card Balance

.
You can have the opportunity to transfer existing debts to your credit card if you're a new customer with credit card providers that offer low-interest rates as promotions and a high starting balance to their new customers. However, you have to consider the length of the promotional period and the rates and the new rates after this period, because the low rates may be followed by higher ones.
What kind of debts can be consolidated?
Almost any type of debt can be consolidated, this includes;
Personal loan balances

Credit card bills

Car finance

Retail bills

Buy now, pay later bills

Department store card bills and others.
A debt consolidation loan takes in existing debts and makes them easier to manage by repaying as a single loan.
How To Enjoy The Best Of Debt Consolidation Loans.
To enjoy the benefits of taking a debt consolidation loan, there are certain measures, they include;
Reduction in your monthly payments; Debt consolidation loans with Lendbubble affords you more flexibility. Considering the existing terms and interest rates of your current debts, you may get reduced monthly repayment by finding a way to combine every existing bill into one and provide a longer repayment term of about 5years.

Paying off your debts sooner and savings opportunity; The sooner you can pay off your loan, the better for you because it means you get to pay lesser total interest. To determine how you can save on interest, you would have to compare the existing debt interest rates with that of the debt consolidation loan while factoring in the length of your repayment plan. You can use the Lendbubble debt consolidation loan calculator to determine this and to help you understand how it works.

Reduction In Credit Limits; To show your seriousness in making sure you're debt-free, you must reduce your credit access by canceling credit cards or reduction in their credit limits.